Our Parent Ambassadors program gives parents and child care providers of early learners the tools they need to advocate for meaningful, lasting change in early childhood education policy. In this series, we're highlighting our inaugural cohort of 2022 Parent Ambassadors. Get to know them!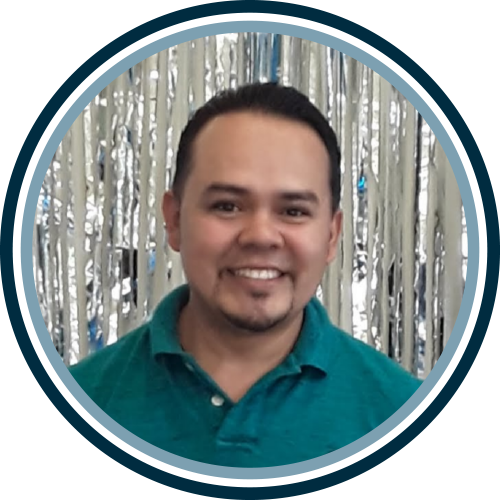 Junior Sanabria
Tiene dos niños

Es un maestro


Le gusta leer, pintar, y cantar
---
¡

C

uéntanos un poco sobre timisma!

Muy contento de poder aprender de ustedes. Tengo una hermosa familia, mi esposa, mi hijo Isaac de 9 años, mi pequeña Emily de 2 meses. Soy profesor de educación media cristiano.
¿Cómo se enteró de los Padres Embajadores? ¿Qué te hizo querer unirte?
A traves de personas de una guarderia y me gusto ver la tematica que ustedes abordarian como inclusión educación temprana entre otros. Tengo muchos deseos de aprender y ayudar a otros.
¿Cuál considera que es la mayor necesidad para su comunidad?
Educación en muchas areas apoyo a personas con necesidades emocionales economicas entre otras.
¿Qué espera lograr durante su embajadoría?
IUn aprendisaje significativo proyeccion hacia la comunidad de habla hispana y de quien lo necesite. Sobre todo contribuir al bienestar de mi familia.
¿Quién o qué te inspira?
Mis hijos. Familia y un deseo inmenso de superación.