Our Parent Ambassadors program gives parents and child care providers of early learners the tools they need to advocate for meaningful, lasting change in early childhood education policy. In this series, we're highlighting our inaugural cohort of 2023 Parent Ambassadors. Get to know them!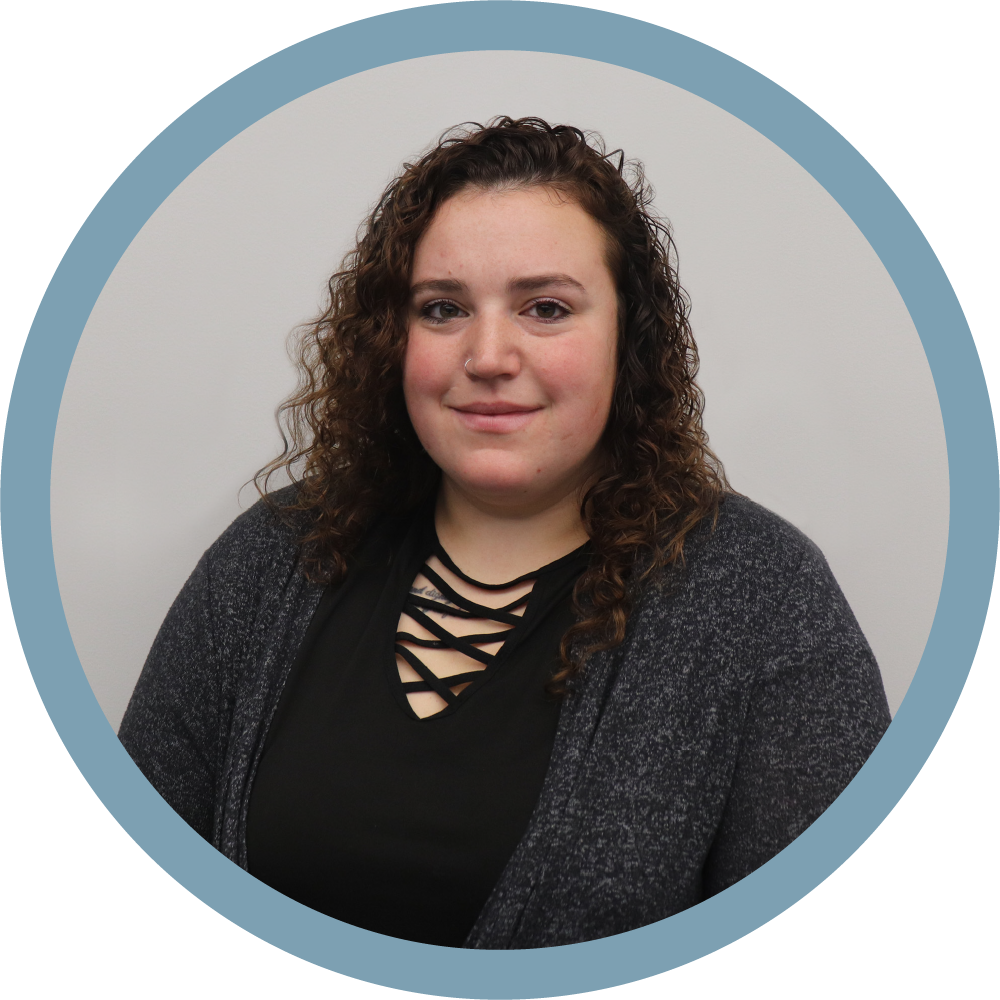 Bekah Hoof
Mother of three

Child Care Provider
Certified Peer Support Specialist
---
Favorite Quote:
"Let all that you do be done in love" – 1 Corinthians 16:14
---
Tell us about yourself!
My name is Rebeka Hoof. I'm 26 years old. I'm a mother of three young children – Isabella (8), Ezekiel (5), and Lukas (3). I was raised in Alliance, NE, and continue to reside in Box Butte County. During the summer months, I run my own daycare. This year, I was a child-watch provider through our Alliance Recreation Center, which is funded through Beyond School Bells. I have also registered community members to vote through Nebraska Appleseed. I worked as a Family Support Worker through Native Futures, which is a private contractor working with The Department of Health and Human Services. I have also done work through the Society of Care, which is a trauma and resilience resource for Nebraska's Native youth and their families. Through this work experience, I had the opportunity to be trained in Fatherhood and Motherhood is Sacred parenting courses, I was certified as a Peer Support Specialist, I completed the Youthrive course, and I completed the Circle of Security course.
What made you want to become a Parent Ambassador?
I found out about Parent Ambassadors through my son's preschool teacher, Shawna Rischling at Kiddie Kampus which is a Sixpence center-based preschool. Through the years of my experience with my children and the many families I have worked with, I have realized the importance of quality childcare and education for our young children.
What do you see as the greatest need for your community?
I feel that my community needs affordable and quality childcare and education. Another important need is trauma-based learning for our teachers. For example, in Alliance, we have a large Native American population that suffers from generational trauma. All ethnicities would benefit from trauma-informed training with educators and care providers.
What do you hope to accomplish during your Ambassadorship? 
During my Ambassadorship, I hope to become a powerful advocate for trauma-informed care. Through this experience, I desire to become a Circle of Security Parenting Facilitator focusing on teen parents. This is important to me because I was a teen parent and I know how alone and traumatic that experience can feel. Again, I want to be an advocate for that harrowing population.
Who or what inspires you?
My three children are my greatest inspiration. They are amazing humans full of life and see the world through an optimistic lens. They inspire me to be their "person" – the one who always goes the extra mile to make sure our community, state, and country is a child-friendly place to grow and learn.