The Nebraska Early Childhood Collaborative, in partnership with We Care for Kids, launched a year-long campaign to highlight the importance of the early childhood workforce. Each month for the next 12 months, we will highlight two winners who were nominated by their communities to win the Early Childhood Champion award. Each winner receives a $1,000 gift and a plaque in honor of their commitment to excellence and service to their communities. Learn more about our winners below!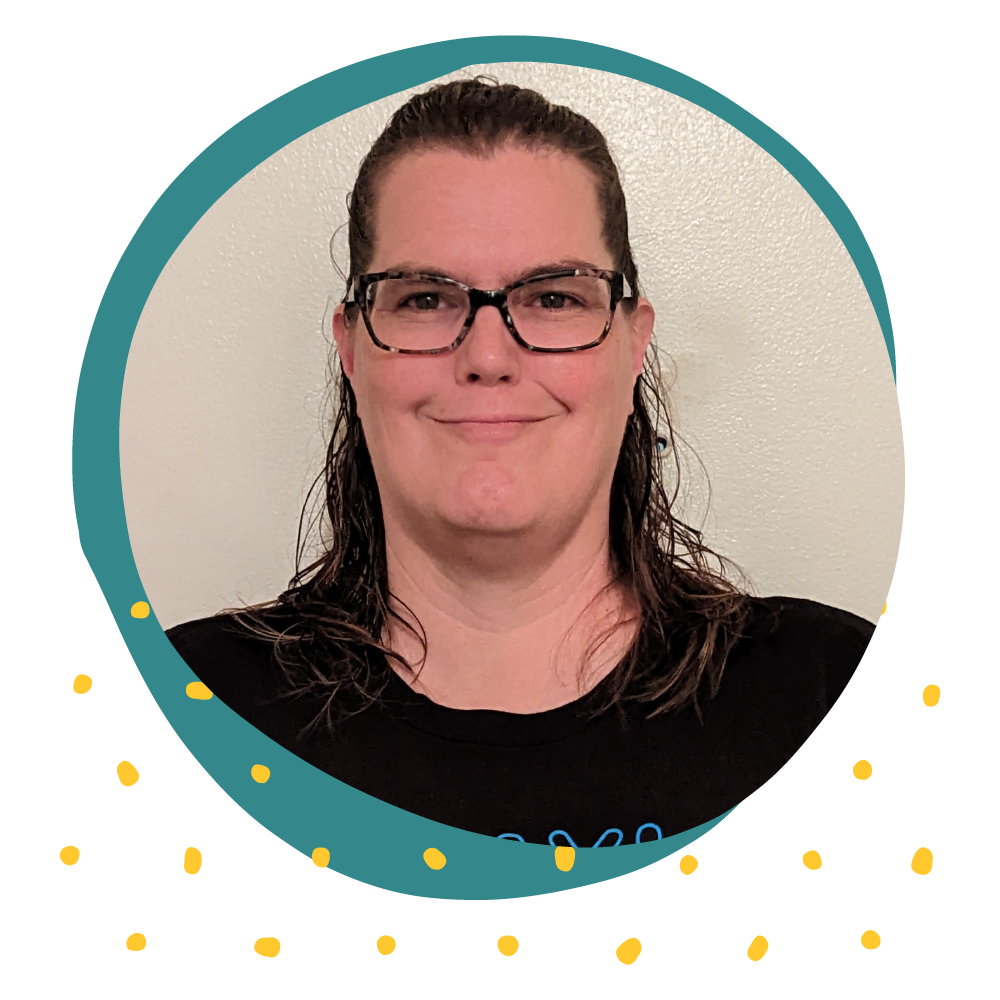 Christina Sigbornson | Omaha, NE
Currently serving as the primary provider in the infant 1 room at Hamilton Heights Child Development Center, Christina Sigbornson has been a child care provider for 23 years.
"I knew from a young age that I wanted to be around young children." Christina said that she thought she would choose to be an elementary school teacher, but soon realized her path would look a little different. "After starting at my first center, I knew that I would much rather spend my day with children under the age of 3."
Thanks to the passion and dedication of early childhood professionals like Christina, more children in Nebraska are able to receive the high-quality care and education they need to thrive. "When I was notified that I had won, my breath was taken away. Winning this award means that I am seen as a professional." Thank you for being an Early Childhood Champion, Christina!
"Christina leads by example – she motivates the other teachers in the building to join trainings and develop as early childhood educators. Her passion for this field shows by encouraging the rest of the staff to b the best teachers possible, and not to settle for anything less."

Christina Sigbornson Nomination Submission
---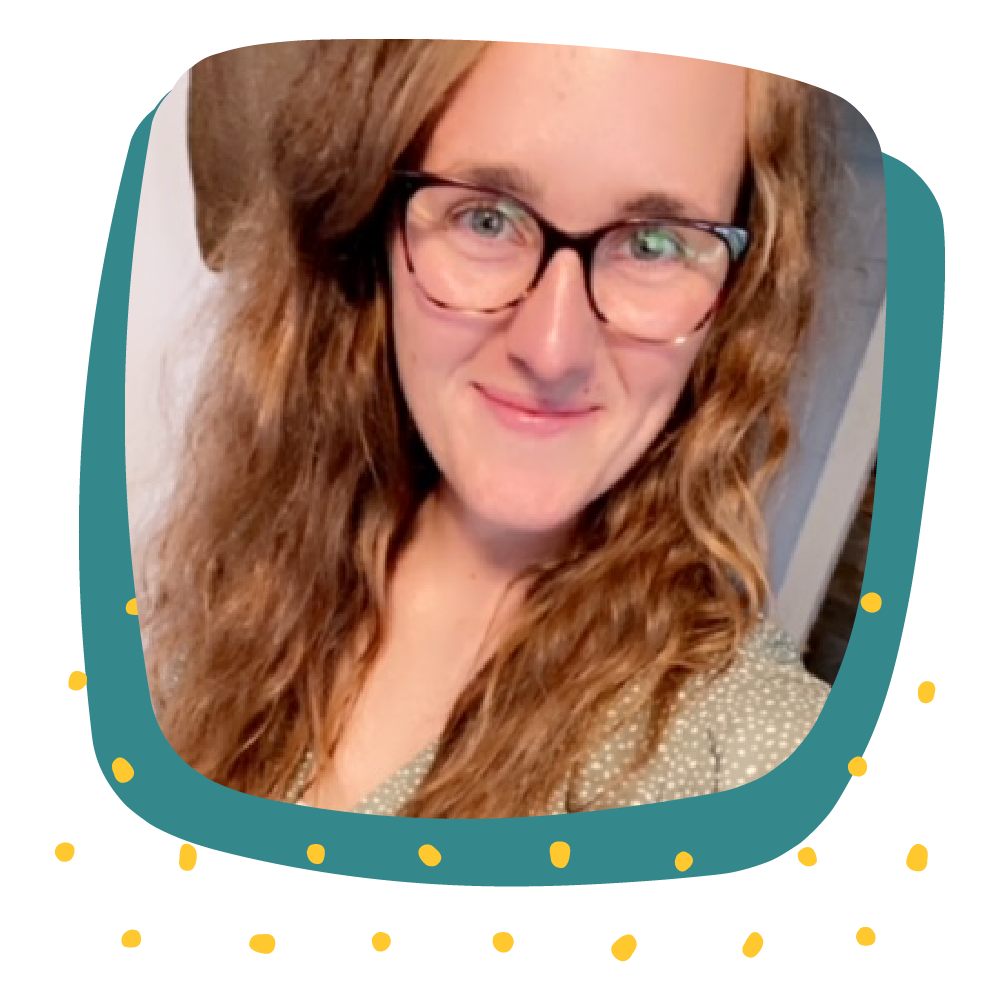 Jami Legate | Norfolk, NE
Jami Legate is the owner of Stepping Stones in Norfolk, NE. With 6 years of experience in child care, Jami worked at two child care centers before starting her family child care business in 2018.
"I have always loved kids and I love watching them grow and learn every day. My first little one that I had from 6 months old to 4 years old just left me this year for preschool; I was very sad to see him go but so happy to see him growing up!"
Jami says that she wouldn't be where she is without all of her amazing families. "It means so much to me to get this award! I'm so thankful for all of the amazing families I had and still have in my care." Thank you, Jami, for being an Early Childhood Champion!
"Jami provides top quality child care! She is a great communicator, educator, and always professional. I never have to worry about leaving my child with her. She provides activities to challenge learning as well as daily updates and photos that I always look forward to. I can focus on my work without compromising the care of my child."

Jami Legate Nomination Submission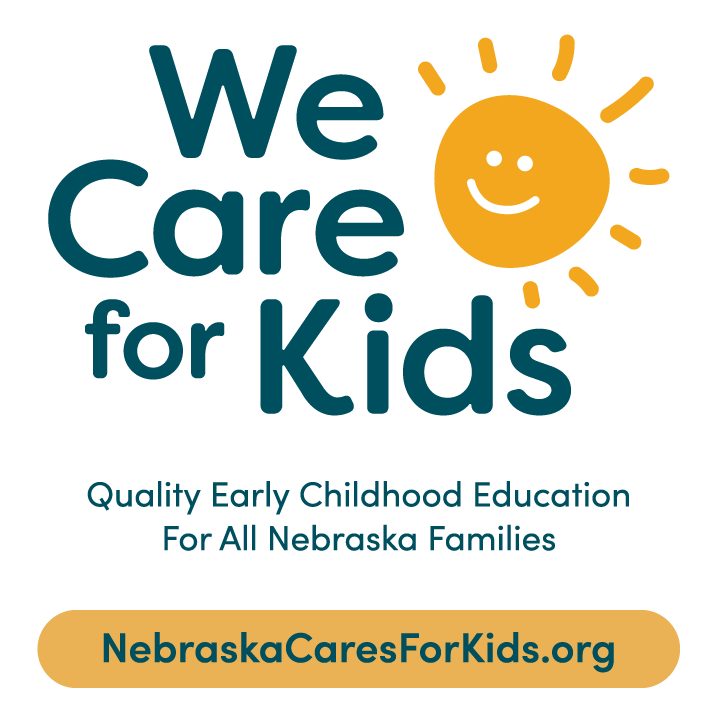 The Nebraska Early Childhood Collaborative is a proud partner of We Care for Kids, a statewide campaign to build support for quality early childhood education in Nebraska. Join us and sign up to receive campaign updates, learn about events in your community, and get access to resources to help raise awareness.