Our Parent Ambassadors program gives parents and child care providers of early learners the tools they need to advocate for meaningful, lasting change in early childhood education policy. In this series, we're highlighting our inaugural cohort of 2022 Parent Ambassadors. Get to know them!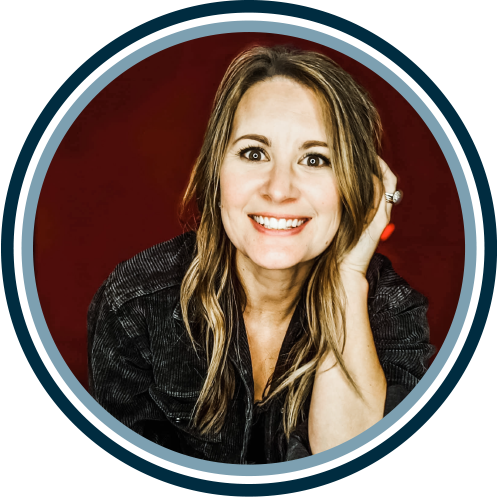 Kelsee Sayer
Mother of Three

Working on Early Childhood and Parent Advocacy degree


Enjoys visiting new places, exercise, and Netflix
---
Favorite Quote:
"Life is a journey, not a destination."
---
Tell us about yourself!
I am Kelsee Sayer and I live in Peru, NE with my husband, three girls, 3 dogs, and 3 cats. I am currently the Peru Daycare Director but will be leaving this position to work on my health and finish my Early childhood and Parent Advocacy degree through UNK. I enjoy shopping at Target, games nights with my family, watching Hallmark movies, and going to my children's events. I have a passion for my rural community, early childhood, and volunteering. Going to trainings is something I enjoy and I can see myself being a trainer or early childhood coach someday! I love making new connections, helping others, visiting new places, being in nature, and taking vacations with my family. I believe that life is a journey and taking care of my family is my most important job.
What made you want to become a Parent Ambassador?
I saw it on Facebook and had been looking for a way to increase my awareness of how to advocate for my community and connect with others who had similar goals and interests.
What do you see as the greatest need for your community?
An increase of childcare options in high-quality centers and high-quality in-home providers. Advocacy for well-trained staff and an increase in hourly pay and ability to offer health insurance, paid holidays, bonuses, and more!
What do you hope to accomplish during your Ambassadorship?
I hope to learn about things that I can do to help my community build an infrastructure that starts with quality early childhood. I am also interested in meeting others who have diverse experiences to learn and grow my own knowledge of struggles that others are facing. Being confident as an early childhood professional that is not a certified teacher is also something I am hoping to gain.
Who or what inspires you?
I look to my friends for inspiration and try to build an online community of people and things that inspire me. I love connecting with people who are positive, real, and vulnerable. Inspiration for me is a happy, well-lived life through connections and making a difference.
Anything else you'd like to share?
Early Childhood is very important to me. I believe that more higher learning institutions need to provide non-certified early childhood education programs, employees of centers and in-home should be able to make a living and successful wage, and that child care should be seen as a profession that is vital to our communities. I believe that COVID has brought some of these issues to light and I am ready to see how we can move forward to make early childhood education and childcare matter!