Our Parent Ambassadors program gives parents and child care providers of early learners the tools they need to advocate for meaningful, lasting change in early childhood education policy. In this series, we're highlighting our inaugural cohort of 2022 Parent Ambassadors. Get to know them!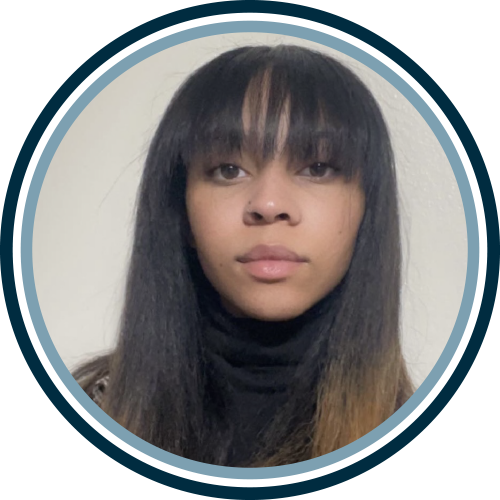 Khe'Yana Overstreet
Mother of Two

Aspiring interior designer


Enjoys singing, cooking, and decorating
---
Favorite Quote:
"Art is how we decorate space, music is how we decorate time."
---
Tell us about yourself!
I am 22 years old, born in Lincoln, NE but now residing in Omaha. I am a LGBTQ+ mother of Irish twins, my 2 year old son Kàizer and my 1 year old daughter Mésen! I enjoy making music and singing songs, especially with my children and fiancé. I am also an aspiring interior designer, fitness trainer, and lactation consultant. I am VERY passionate about breastfeeding and helping all women of every color do the same!
What made you want to become a Parent Ambassador?
I was referred to this wonderful program by a fellow advocate of mine. I have always been vocal and pretty educated about parenthood, and I wanted to use my voice for people who don't have one or who do not know how to use it quite yet. Changing the social norms and concepts of parenthood is something I work towards, every single day. Spreading awareness is something I've never been hesitant about!
What do you see as the greatest need for your community?
Empathy and embracement. There are so many people from different communities, social classes, and environments/circumstances that are not heard, helped, or understood. Even repudiated and condescended. We all need to coexist and evolve for our children, and the generations after!
What do you hope to accomplish during your Ambassadorship?
I hope that I can advocate for everyone who needs it. I would really like to provide a safe space, resources, and indoctrination for EVERYONE, not just for those who are convenient, familiar, or in favor. I want to change our community for the best and not just the better, something we've never really had.
Who or what inspires you?
My kids inspire me every second of the day, through my mental differences and weary. I also look up to Jada Pinkett Smith and Michael Jackson. They both support and speak/spoke out about topics that I personally advocate for, like saving the Earth, equality and open-mindedness, LGBTQ+ rights, and mental differences. RuPaul Charles is also an amazing influence that I look up to as well!
Anything else you'd like to share?
As a parent who has been through hardships with our medical system, and has experienced parenting while enduring both mental & physical conditions like ADHD, anxiety, depression, PTSD, endometriosis, etc. along with facing many other struggles, I can assure parents that I am someone who genuinely cares and understands. I'm here to change these narratives and turn them into effective and unbiased accommodations so that we can be the amazing parents we'd love to be! I'm so thankful to be here!