Our Parent Ambassadors program gives parents and child care providers of early learners the tools they need to advocate for meaningful, lasting change in early childhood education policy. In this series, we're highlighting our Class of 2024 Parent Ambassadors. Get to know them!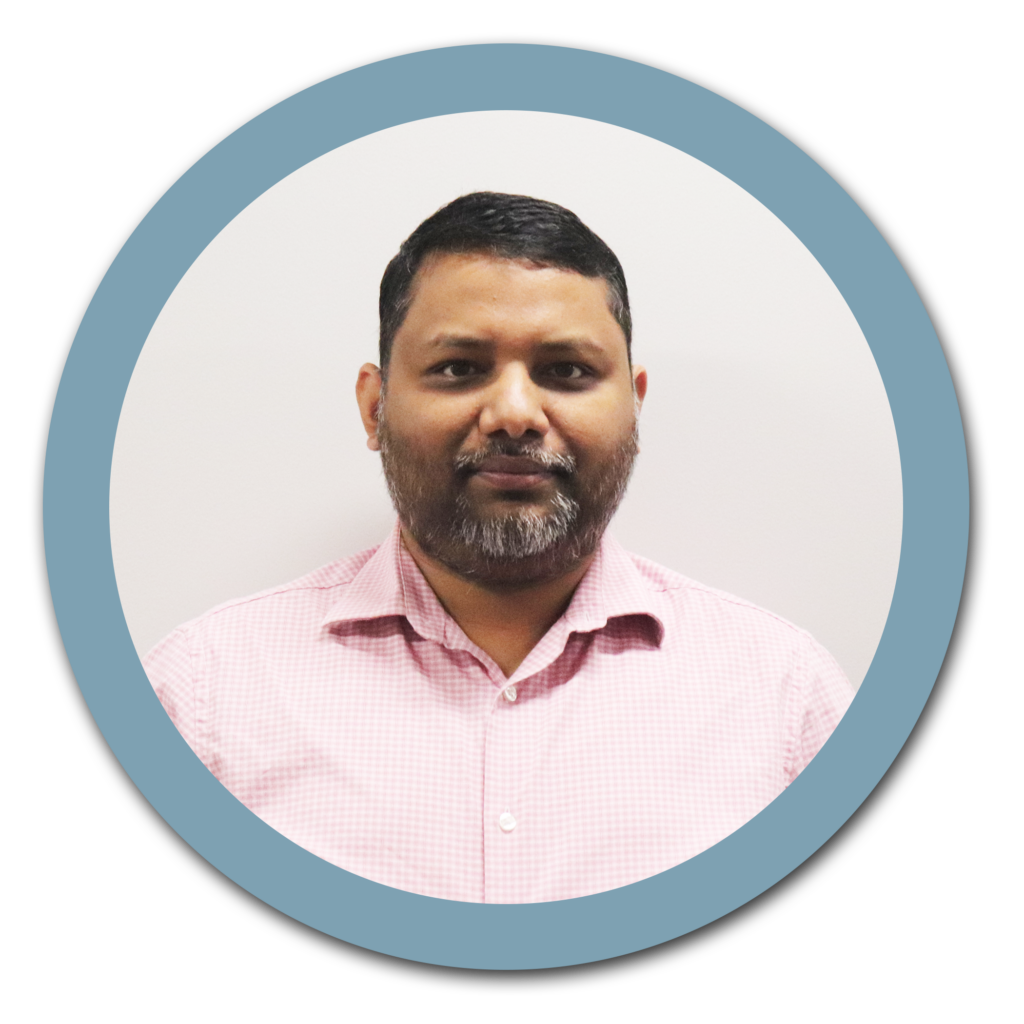 Mahdi Hassan
From Bangladesh
Clinical Study Coordinator at UNMC

Father of two daughters
---
Favorite Quote:
"You will be fine."
Tell us about yourself!
I'm Mahdi Hassan from Bangladesh. I came to the US in 2013 and got my master's in Industrial Engineering from Wichita State University in 2015. After that, I worked at the University of North Texas Health Science for about 15 months. In 2017, I joined UNO as a Research Technologist, where I've been for six years. Right now, I'm a Clinical Study Coordinator at UNMC. In my personal life, I'm married with two daughters, Irha and Ifah. Irha is in elementary school, and Ifah is in preschool. My wife works as an office specialist at the State of Nebraska in the Child and Family Service Department. I love going to different places with my family. I enjoy listening to music and discovering new places.
What made you want to become a Parent Ambassador?
I learned about the Parent Ambassador program through UNO Child Care. I decided to join because I wanted to contribute to my community and make a positive impact.
What do you see as the greatest need for your community?
I believe that the greatest need in my community is family support.
What do you hope to accomplish during your Ambassadorship? 
Raise Awareness: I want to raise awareness about important issues and resources within my community, especially related to family support and child care.
Connect families: I aim to connect families with the services and support they need, fostering a sense of unity and cooperation.
Advocacy: I aspire to be an advocate for the needs and concerns of families in my community, ensuring that their voices are heard and considered.
Education: I hope to provide valuable information and educational resources to parents and caregivers, empowering them to make informed decisions for their families.
Community Building: I want to contribute to building a strong and supportive community where families can thrive, and children can grow up in a nurturing environment.
Positive Impact: Ultimately, I am to make a positive impact on the lives of families in my community, helping them overcome challenges and achieve their goals.
Who or what inspires you?
I find inspiration in my parents; they've shown me the importance of family, honesty, and how to strive to be a great person.