The Child Development Associate (CDA) credential is the most widely recognized in early childhood education; the CDA presents child care providers with opportunities in career advancement, in-service hours, and new job opportunities. In this series, we're highlighting providers who have taken the step to further the quality of their care by completing their CDA! Get to know them below!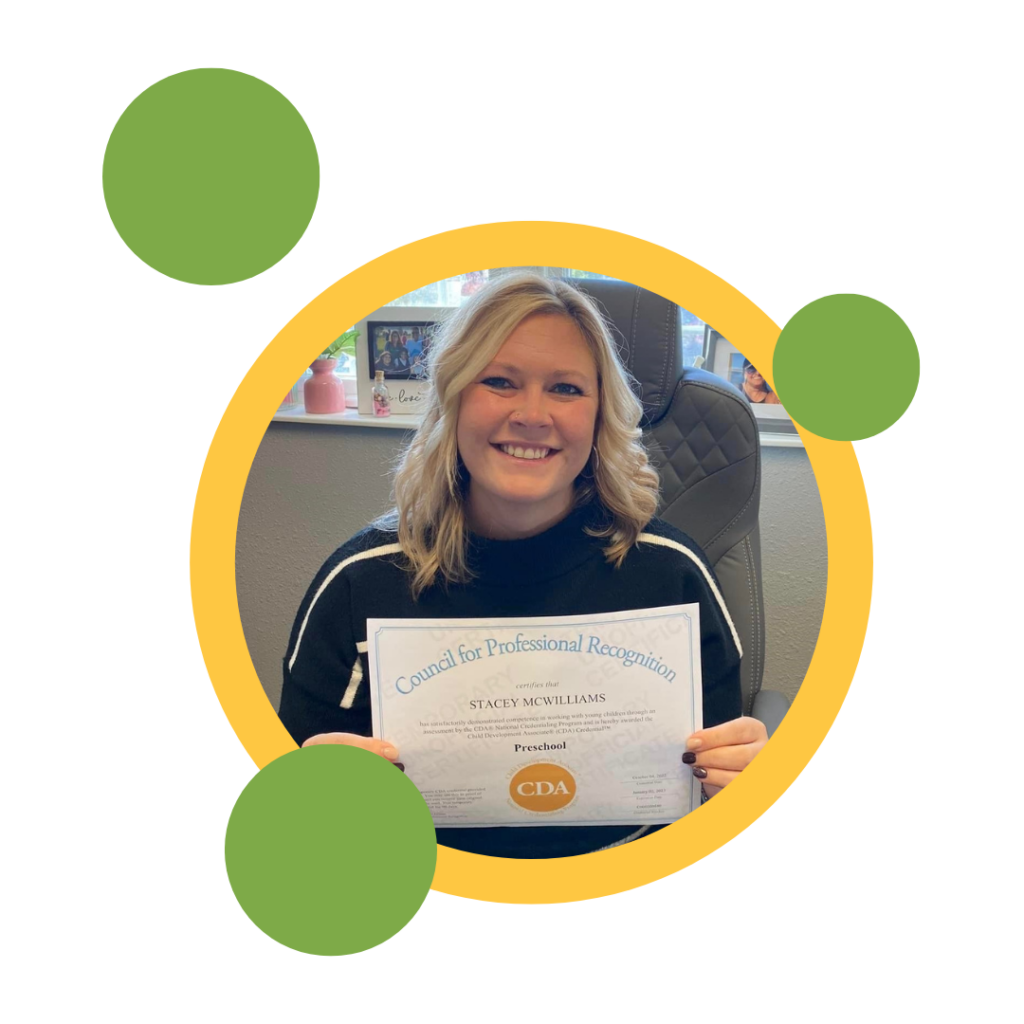 Stacey McWilliams
---
Tell us a little bit more about yourself and something you'd like people to know about you. 
I am married to my husband Chad, I have three children aged 11, 7, and 6! We love to hang out outside, ride four-wheelers and watch football!
How long have you been working in the child care industry and how did you begin your journey as a provider?
10+ years. I began working as an assistant preschool teacher.
Describe your experience completing your CDA – what made you want to obtain it? Were you impacted by the pandemic? If so,
how?
I wanted to better myself and become more knowledgeable in this field.
What is it like to be in the child care/education industry? What impact do you wish to make or are you making on the lives of
those in our community, both young and old? 
It's amazing. I started just as an assistant teacher and went to a lead and then to a preschool director. When I was a lead, I loved getting my kiddos ready for Kindergarten and watching them grow! As a director, I love getting to help families find their homes. It's truly an honor when parents drop their children off and trust you to love them!
What do you wish other people knew about child care/education in our community?
It's a lot of work but it's totally worth it in the long run!