Our Parent Ambassadors program gives parents and child care providers of early learners the tools they need to advocate for meaningful, lasting change in early childhood education policy. In this series, we're highlighting our inaugural cohort of 2022 Parent Ambassadors. Get to know them!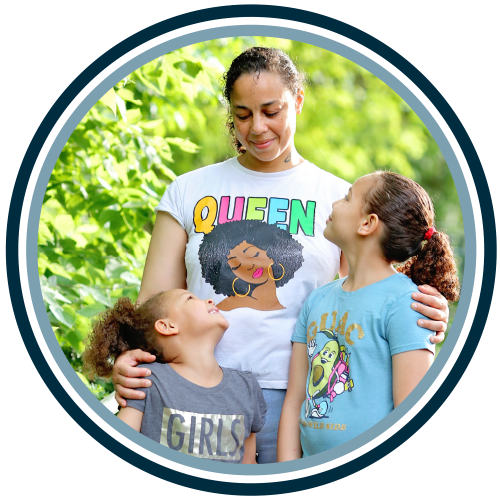 Olivia Beasley
Mother of 7

Enjoys praying, reading, long jogs

Favorite Sports Team: My kids' wrestling club
---
Favorite Quote:
"Feel the fear and do it anyways."
---
Tell us about yourself!
Growing up I knew I wanted to stand up for others that experienced abuse or injustice. I am well a natural advocate because I have been advocating for myself & others my whole life. I am a mother of seven children, have overcome many obstacles, including abuse, & the juvenile court system. I am clear-headed, self-motivated, and strategic. I am very excited to be a parent ambassador!
What made you want to become a Parent Ambassador?
I found about Parent Ambassadors through Ilissa Fern, who was once my case manager at NCHS. I immediately wanted to join because I see this opportunity as a way to grow in my knowledge of being an advocate.
What do you see as the greatest need for your community?
The greatest need I see in my community is the equipping of parents with resources that are available to them and also knowledge of family laws.
What do you hope to accomplish during your Ambassadorship? 
I hope to have useful ideas on bringing resources alive in my community & to help decrease the number of families that are divided due to lack of help.
Who or what inspires you?
My faith, The Lord in heaven, everything my mother has ever taught me, and success stories of past victims who are now free from any form of abuse or oppression.
Anything else you'd like to share?
I'm excited to get started!