Our Parent Ambassadors program gives parents and child care providers of early learners the tools they need to advocate for meaningful, lasting change in early childhood education policy. In this series, we're highlighting our inaugural cohort of 2023 Parent Ambassadors. Get to know them!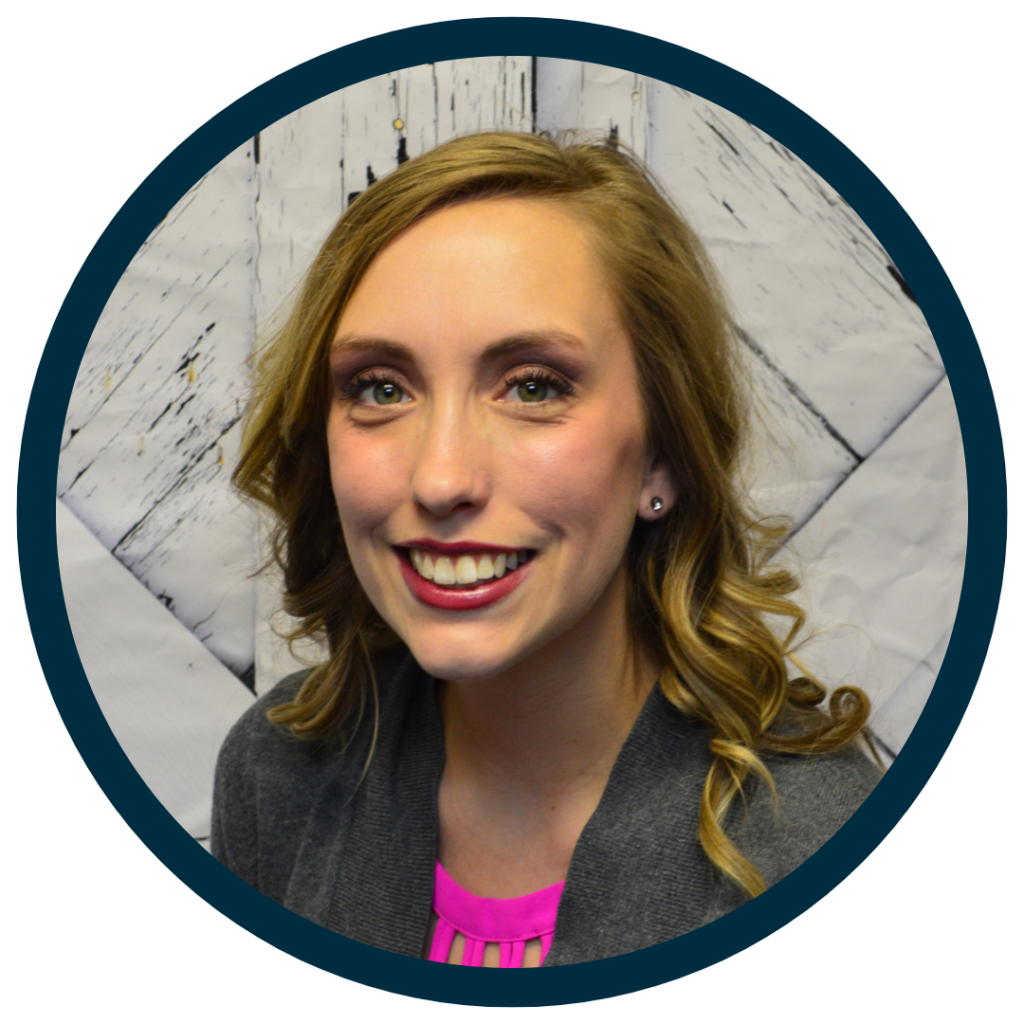 Lisa Jones
Mother of 1

Preschool Teacher at Centura Public Schools
Former Special Education Provider
---
Favorite Quote:
"Wash the plate not because it is your duty, nor because you are told to wash it, but because you love the person who will use it next." – Mother Teresa
---
Tell us about yourself!
Hi everyone! My name is Lisa Jones, and I'm from the small town of Cairo, Nebraska. I live here with my husband Dwight, 2-year-old son Braxton, and our big chocolate lab dog Duke. Our family loves a balance of going on adventures and just hanging out at home. I'm also a preschool teacher at Centura Public Schools. This is my first year teaching at Centura, but I previously taught preschool and was the early childhood special education provider at two schools. I have always been extremely passionate about early childhood, so I'm thrilled to be a part of the Parent Ambassador Program to grow my skills for my own family, my students, and their families. I also own my own Mary Kay business, and I love sprinkling that into my life as well. Outside of family, school, and my business, I'm very involved in our church.
What made you want to become a Parent Ambassador?
I heard about the Parent Ambassador Program on Facebook when I found the Nebraska Early Childhood Collaborative page. After exploring the Facebook page and watching a few videos about the Parent Ambassador Program, I decided that I would love to be a part of a group that advocates for early childhood. It's such a unique and incredible opportunity to learn how to become a better advocate that will help me for the rest of my life.
What do you see as the greatest need for your community?
Living in a small town of 800 people in rural Nebraska, resources and opportunities are limited. I would love to see high-quality early childhood resources grow and blossom. All children should have the opportunity to have high-quality care. When our children don't have their basic needs met, it's hard for them to focus and learn, whether they are at home, at daycare, or at school. These children are the future of our communities.
What do you hope to accomplish during your Ambassadorship? 
I want to make an impact. I'm looking forward to growing my knowledge to be a guide and resource for myself, my family, my students, and other families. In our rural community, opportunities and resources aren't as accessible or known. Nebraska children and families deserve advocates – someone who will be a voice for them. I also want to learn and collaborate with other parents, providers, and others [who are] passionate about the early childhood topics that are on their hearts as well.
Who or what inspires you?
My son is probably the one who inspires me the most. I want to be the best mom that I can be for him. Life isn't going to be easy for him, of course, because it isn't for anyone, but I want to provide him with the best life possible. I want to give him numerous opportunities to learn and grow.
My husband also inspires me immensely. He is not only a dad, but he is also a teacher and a coach. The passion that oozes out of him for his students and athletes makes me want to have that incredible passion, too.
My students, of course, are a huge inspiration to me. Their parents have entrusted me to not only love on their children and keep them safe but to help them learn a variety of skills.
Anything else you would like to add?
I want to thank Nebraska Early Childhood Collaborative for creating an opportunity like this to better early childhood in Nebraska. I'm very excited to be a part of this group and learn from such a wide variety of people, passionate like I am about early childhood.