Provider Appreciation Day is a nationally recognized holiday that celebrates early childhood educators worldwide, including child care providers, teachers, and other educators. This holiday, which falls on the Friday before Mother's Day, was founded in 1996 by a group of New Jersey volunteers who saw the need to recognize the efforts of child care providers. Each year, support for this holiday grows throughout the United States. Gov. Jim Pillen has proclaimed that Nebraska will celebrate Provider Appreciation Day on May 12, 2023!
This year, we would like to give special thanks to members of Nebraska Early Childhood Collaborative's Family Child Care Network (FCCN) Advisory Council. The Advisory Council aids, advises, and collaborates with NECC staff on the continuous development of FCCN programs and services.
Get to know some of our Council members!
Angela Blaesi
North Platte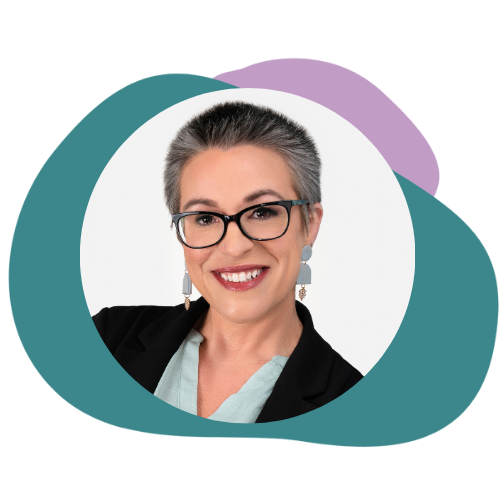 Angela is a single mother of three who noticed a problem with how much of her children's lives she was missing, along with the lack of quality child care. She decided to open her in-home child care in 2010. Feeling so passionate about her line of work, Angela decided to pursue further education and graduated with her associate's degree in May of 2022. She is expected to graduate with a bachelor's degree in early childhood education and family advocacy in 2024. Along with her continued education, Angela has earned multiple credentials including her CDA, a Step 5 rating from Step Up to Quality, and she has completed Rooted in Relationships.
"My in-home [child care] is an extension of the child's home. We learn in our play. We learn sign language and Spanish through everyday activities," said Blaesi.
Dayna Hamel
Arapahoe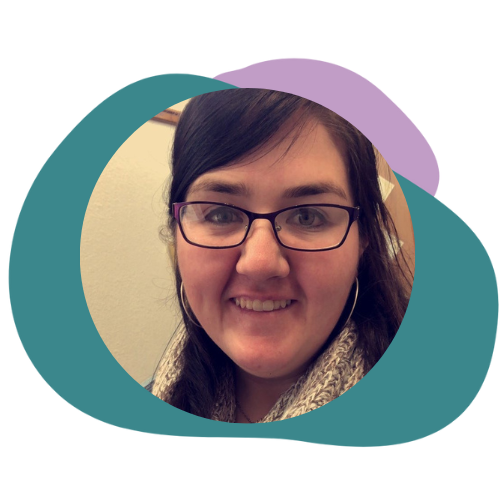 Dayna grew up on a ranch in North Central Nebraska, and after starting a family in rural Nebraska, she discovered the great need for child care in rural areas. She has always wanted to work in a field that involved children, so to help meet the demand for rural child care, she co-opened Muddy Creek Daycare in Arapahoe, Nebraska. She has earned her CDA and is working towards an Infant Mental Health Endorsement through The Nebraska Association for Infant Mental Health (NAIMH). She is proud of the exponential growth of her business and hopes to continue to see it flourish.
"Don't forget that you matter too. The work we do is very challenging and draining at times, and it is important to take time for self-care," Dayna advised.
Micole Freudenburg
Norfolk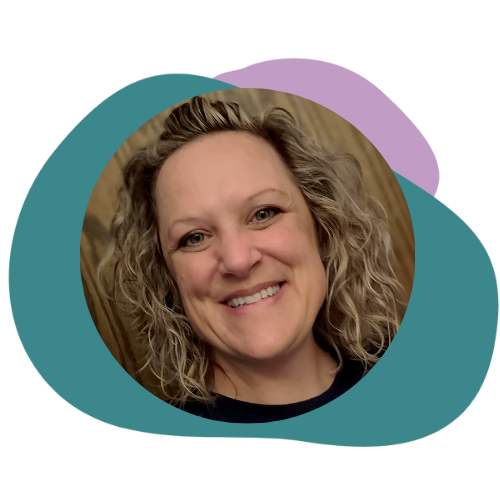 Micole has been a state-licensed in-home child care provider for over 18 years. She is a wife, mother, and enjoys crafting, camping, and spending time outside! Since she was 10 years old, she has been proving care to children. After she spent more than 8 years as a nanny, she found herself in the perfect position to open her own family child care center. She is a member of multiple nationally recognized organizations including NAEYC, NAFCC, and NACCF. In September of 2021, she proudly earned her Child Development Associate (CDA) credential through NECC's program. After 20 years in business, Micole continues to receive steady positive feedback about her friendly, transparent, and personable character. She says her success comes from the children she helps raise on a daily basis, and that there is nothing more gratifying than hearing from a parent that their child exhibits learned behaviors at home.
"Do not sell yourself short. State your business rules in your handbook and abide by them. Standing up to a parent in a professional manner will gain you a mountain of respect in the end," Micole recommended.
Penny Gerking
Auburn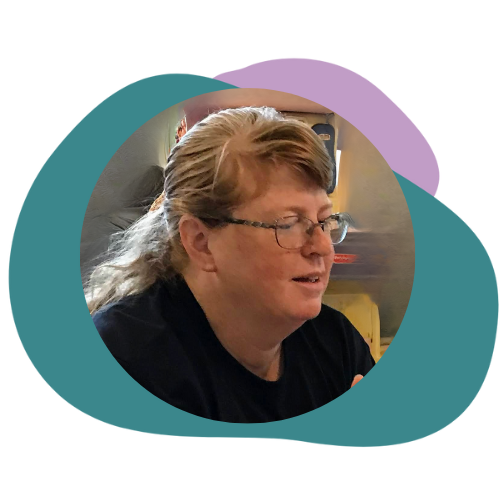 Penny is a single mother of three, a grandmother to three, and expecting one more grandchild in June! She is a highly experienced and accomplished child care provider. Since she was 12 years old, she has worked with children in a multitude of areas. She has been a babysitter, a para-educator, a preschool teacher, a secondary Special Ed educator, a substitute teacher, and most recently, the owner of her own child care business, Little Gerkin's Childcare. In 1994, Penny earned a degree in Elementary Education with an endorsement in special education. She received her secondary education endorsement in 2005. Thanks to the T.E.A.C.H. scholarship, she is nearing the completion of her early childhood endorsement. Penny says her proudest accomplishment has been reaching Step 5 in Step Up to Quality because it shows parents and the community that she offers a high-quality program.
"Do what's best for you and your family…if [parents] truly want to work with you, they will find a way to make it work with your hours and policies. You do not need to bend for others, but you cannot get back the time you miss with your family," Penny advised.
Denita Julius
Chadron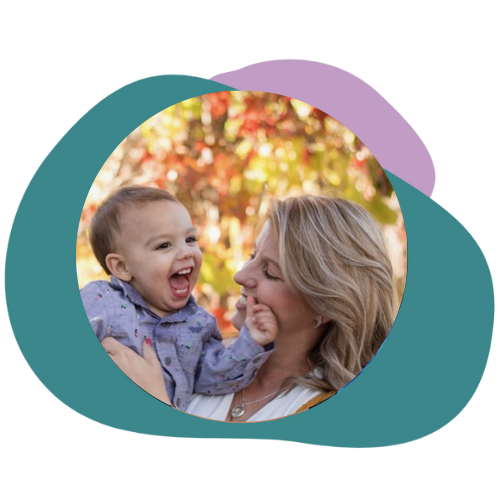 Denita is the mother of three children, and the grandmother of two! She has been an in-home early childhood educator for 19 years! Denita has worked with Sixpence Sprouting Success, she is a Step 5 with Step Up to Quality, she received her bachelor's degree through the T.E.A.C.H. program, and she is currently working towards an Accreditation. Her child care business is unique in the way that it is a play-based program that focuses on trying to understand what the children are seeking and in turn, provide them with the environment to support their development and learning. She credits much of her success to having a group of like-minded providers that she can stay in communication with, and turn to for support.
"If you love working with little ones and think this might be your calling, reach out because so many of us would love to help mentor and help you find your calling. And if you are a provider that loves the field, but is constantly feeling burnout, reach out because we are here for you and often the craziness that causes exhaustion can be a simple change, like environment, routine, or communication, and we are all here for each other," Denita encouraged.
Kay Steinmeyer
Lyons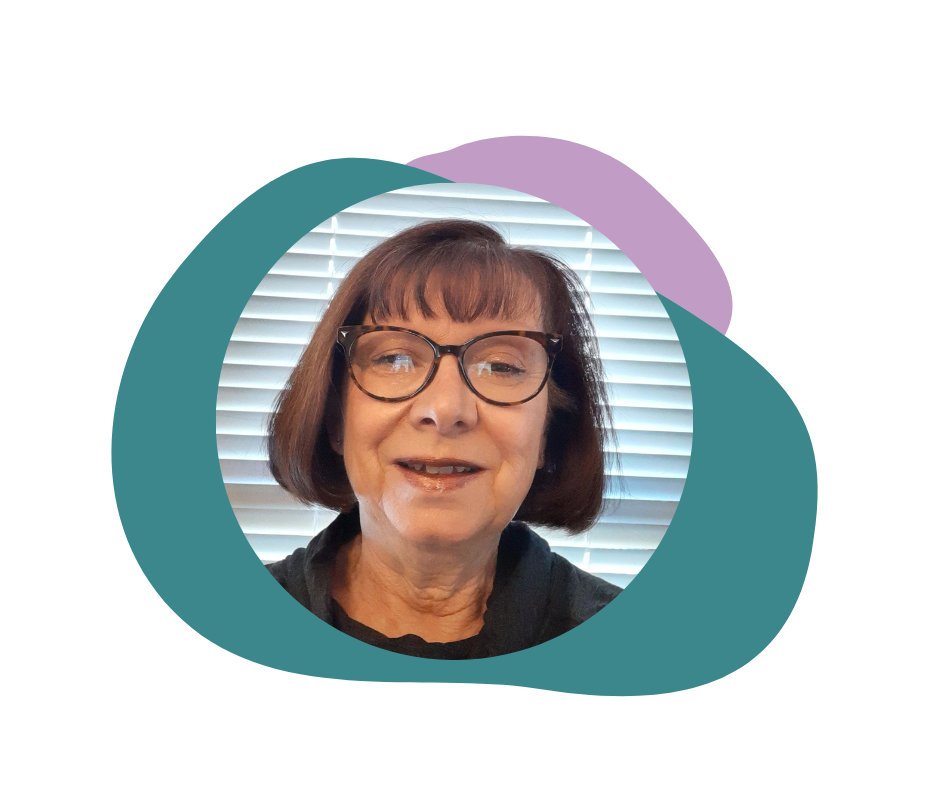 Kay Steinmeyer is the owner of Kay's Creative Play Child Care. She has been married to her husband for 43 years, and together they have two sons and six grandchildren. Kay attended Southeast Community College and received an Associate's degree in Early Childhood Education. She has been providing child care for 39 years, and her in-home child care business has been operating for 27 years! Kay has watched the children she has provided care for grow into adults. She has attended their programs, sporting events, graduations, and weddings. Kay has even looked after six "grand daycare babies," meaning that she looked after their parents when they were younger. Kay says her biggest accomplishment has been mentoring former employees that have opened their own in-home child care.
"I couldn't do my job without the support of my husband, family and friends, and our community that has supported me. And I couldn't do it without the many early childhood professionals that I have met and now call friends that I network with," said Kay.
Erin Branch
Lincoln
Erin is the owner of Branch Ranch Childcare in Lincoln, NE. Together with her husband, she has four children. Erin is the oldest of her five siblings, so she had many opportunities to babysit as she was growing up. She decided to pursue an education in Child Development from UNL, with a minor in Childcare Administration. After she graduated, she worked with at-risk youth for 10 years. In 2012, she opened her own child care business and has since branched out to become a trainer to other early childhood educators. She is an approved trainer for the Nebraska Department of Education for required training such as Early Learning Guidelines and the Safe With You series. She has completed the Business Training Series, and she is currently the President of Lincoln Area Childcare (LACC). As a businesswoman, Erin contributes some of her success to utilizing an online child care management system, Wonderschool, in order to manage tuition payments, stay in contact with waitlist applicants, and oversee the overall professionalism of her business.
Erin recommends finding mentors and friends in the Early Child Education Community. "This can be an in-person support and/or training group, virtual/online support via social media, or a peer you can call when you need to talk about challenges you may be having."
2023 Family Child Care Network Advisory Council Members
| | | |
| --- | --- | --- |
| Angela Blaesi | Elizabeth (Liz) Arnold | Kim Chase |
| Anne Trouba | Erin Branch | Kyleen Hays |
| Ashli Carlock | Heather Schmidt | Mariah Stowe |
| Dayna Hamel | Jennifer Baumann | Micole Freudenburg |
| Denita Julius | Kay Steinmeyer | Penny Gerking |
NECC Staff Celebrates Provider Appreciation Day
Provider Appreciation Day