Our Parent Ambassadors program gives parents and child care providers of early learners the tools they need to advocate for meaningful, lasting change in early childhood education policy. In this series, we're highlighting our inaugural cohort of 2022 Parent Ambassadors. Get to know them!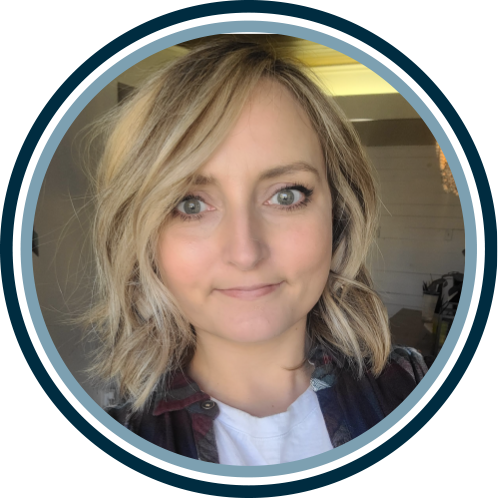 Stephanie Gochoel
Mother of Three

Foster Parent

Enjoys walking, cycling, reading, and taking a bubble bath
---
Favorite Quote:
"The reason why a story draws us in is because it helps reflect back to us the goodness in our own stories."
---
Tell us about yourself!
I have been with my husband for 18 years and we have 3 children together. We became foster parents in 2021. We have 3 dogs 5 chickens and 1 duck. I have my bachelor's degree in family and human development and I'm a certified lactation counselor. I have worked in social services working with at-risk children and families for 10 years. In my free time I enjoy reading, cycling, gardening, cooking, traveling, and DIY projects.
What made you want to become a Parent Ambassador?
I found you through social media based on the organizations I follow. I decided to put in my application because I am passionate about children and families and want to be a voice to help influence change.
What do you see as the greatest need for your community?
Support for families, especially working parents. Due to our rural community, we don't have access to a lot of services and supports or have limited quantity.
What do you hope to accomplish during your Ambassadorship? 
To learn more about challenges other families may have that are different from my own experiences. To lend a voice and show support to others and gain more compassion and understanding.
Who or what inspires you?
My children and other parents who are putting in the work to make the lives of their children better.
Anything else you'd like to share?
I hope this experience helps me grow as a woman, wife, mother and mentor.