Our Parent Ambassadors program gives parents and child care providers of early learners the tools they need to advocate for meaningful, lasting change in early childhood education policy. In this series, we're highlighting our inaugural cohort of 2022 Parent Ambassadors. Get to know them!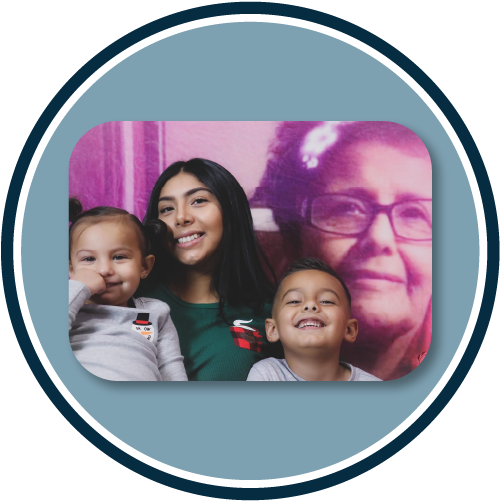 Susie Gonzalez
Mother of two

Favorite sports team: Red Sox

Enjoys Zumba, quiet time, and watching movies with her kids
---
Favorite Quote:
"God is good."
---
Tell us about yourself!
My name is Susie. I have two children ages 7 and 3. I was a young mom pregnant at 16. We have a pocket bully named Shiesty. Xavier, my son, is a full-time student and my daughter Xaeda is in daycare. We want to work, work, work, and hopefully one day, buy our home in Texas. Because everything is bigger in Texas.
What made you want to become a Parent Ambassador?
I bumped into Ilissa (the program manager) after not seeing her in YEARS! I was in the early childhood program and after her telling me about this program, I just had to be a part of it.
What do you see as the greatest need for your community?
Guidance!
What do you hope to accomplish during your Ambassadorship? 
I just want to inspire somebody or it be the other way around. I want to learn new things from everyone in the program.
Who or what inspires you?
My children and my future. I think anyone could have the life that they desire, it just takes some inspiration. My children are the best thing I could've been blessed with and they inspire me to do and be better.